Login
Log in if you have an account
Register
Having an account with us will allow you to check out faster in the future, store multiple addresses, view and track your orders in your account, and more.
Create an account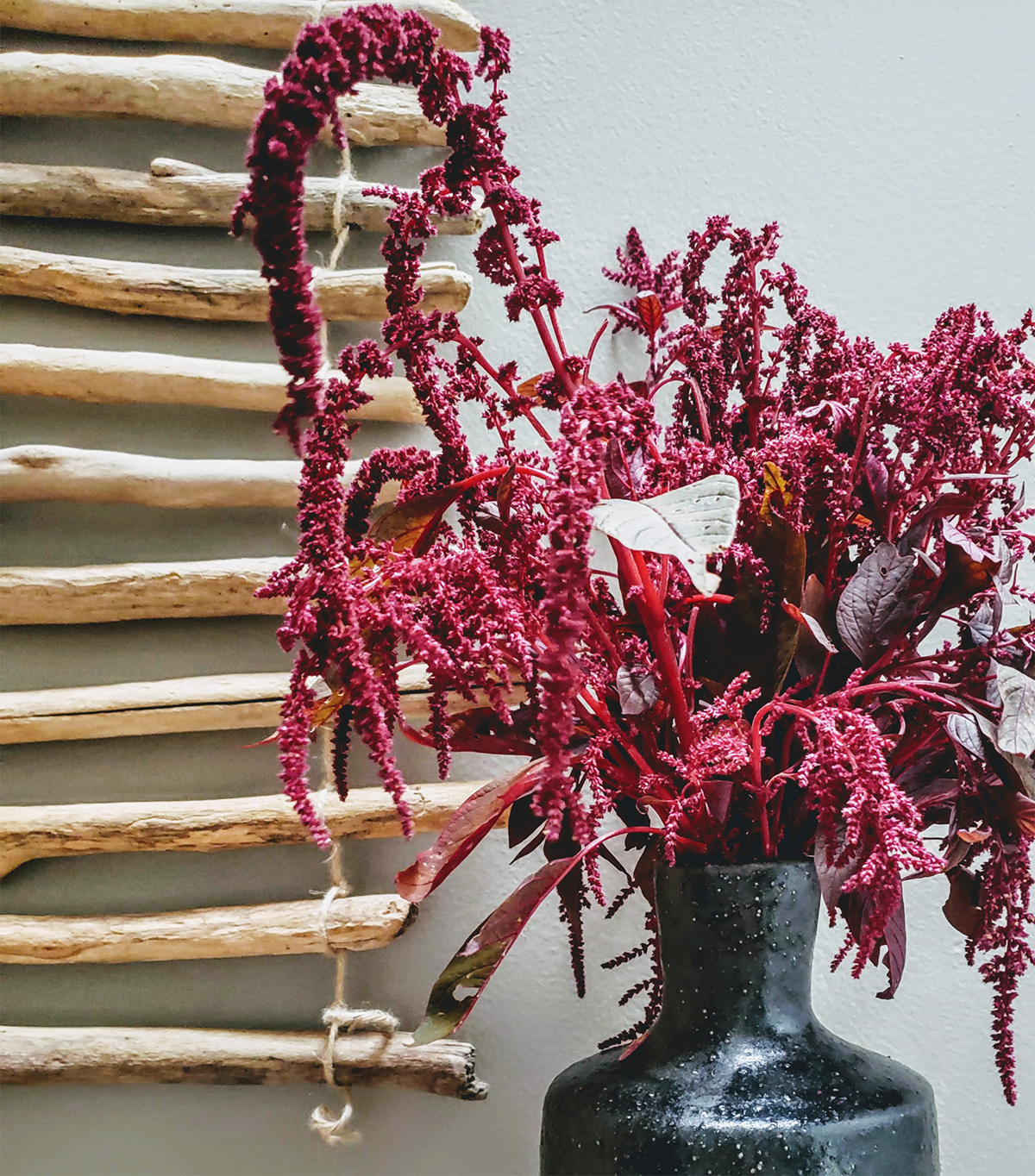 Welcome to our Botanical Diary, following along with the growing season at Frayed Knot Farm.

As new blooms come to life at this Northeast Ohio farmstead, we're sharing information and at-home styling inspiration for each plant.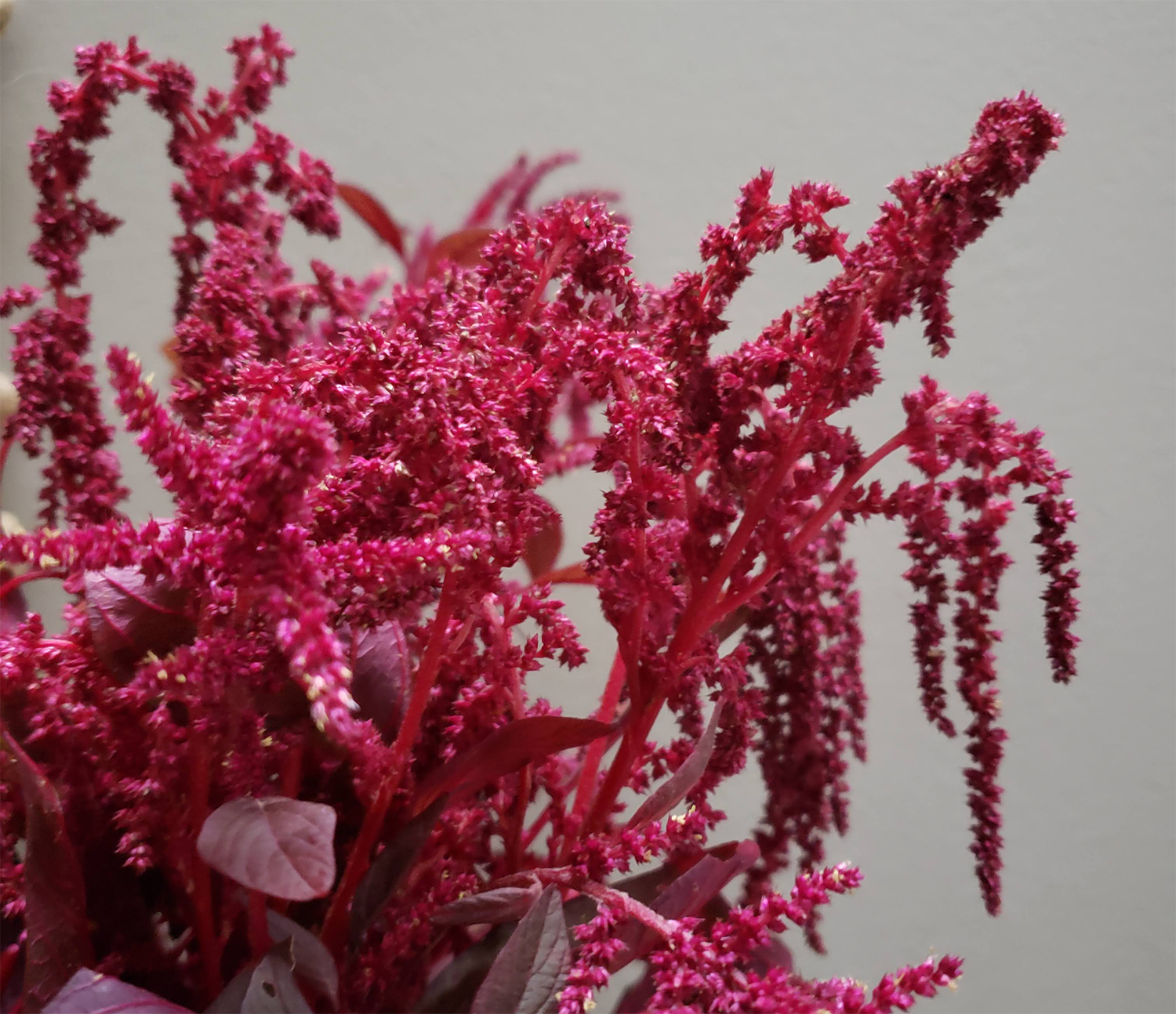 This is the most personal of the Encyclopedia Botanica. I've been saving the seed from this amaranth since 2016. That year I was an apprentice and volunteer at various farms in Brooklyn, NY. During that time, I was fortunate enough to be a student of Yonnette Fleming's. A teacher, organizer, farmer, herbalist and so much more. Farmer Yon taught me about the deep spiritual vibrancy of plant life. The original amaranth was growing wild, incredibly tall and robust in the community garden she helped develop and we picked from it seed and incorporated it into bread we baked that day. It created beautiful streaks of pink that were visible in the finished product. Pure magic. Because this experience was so sacred, I try to give back an equivalent amount in support to Farmer Yon's garden with every Amaranth I share.
-Em Pek, Frayed Knot Farms
---
Amaranth is native to the Americas, specifically Mexico and Central America, and has been used as a food source for thousands of years. It's considered an ancient grain, having being cultivated heavily by Aztecs.   (Alternative Field Crops Manual and Wikipedia)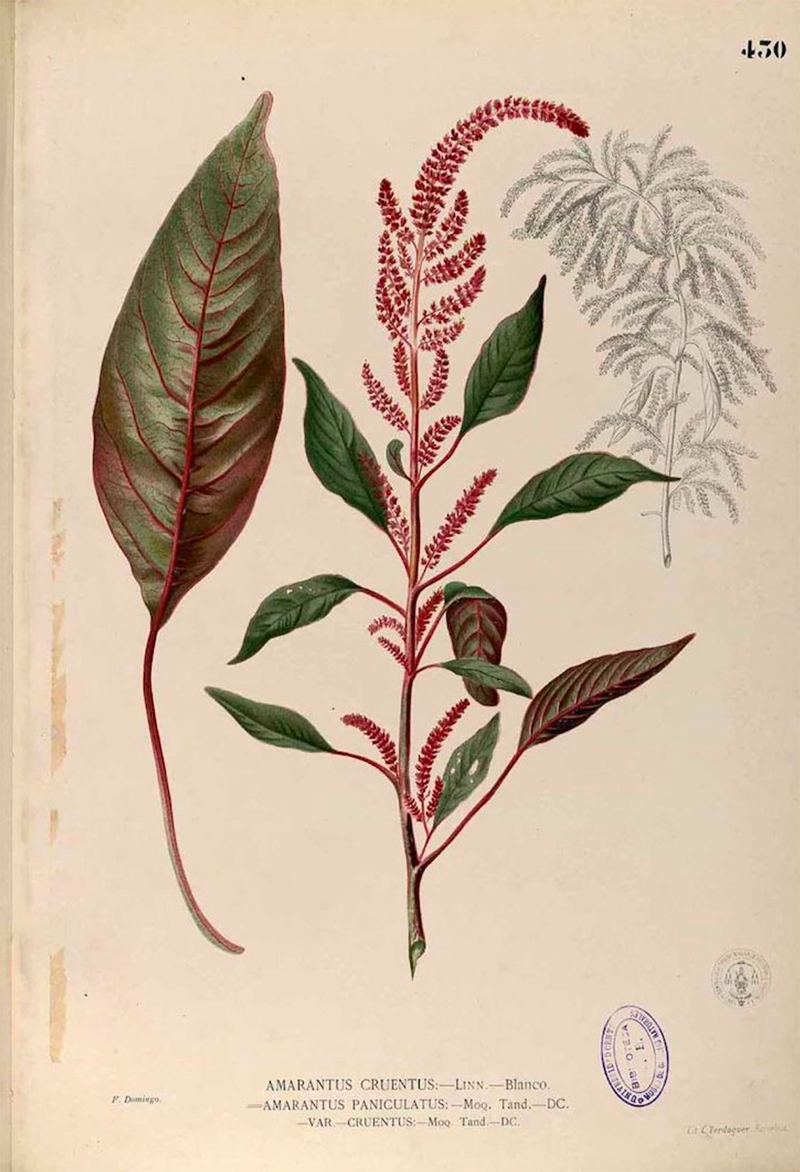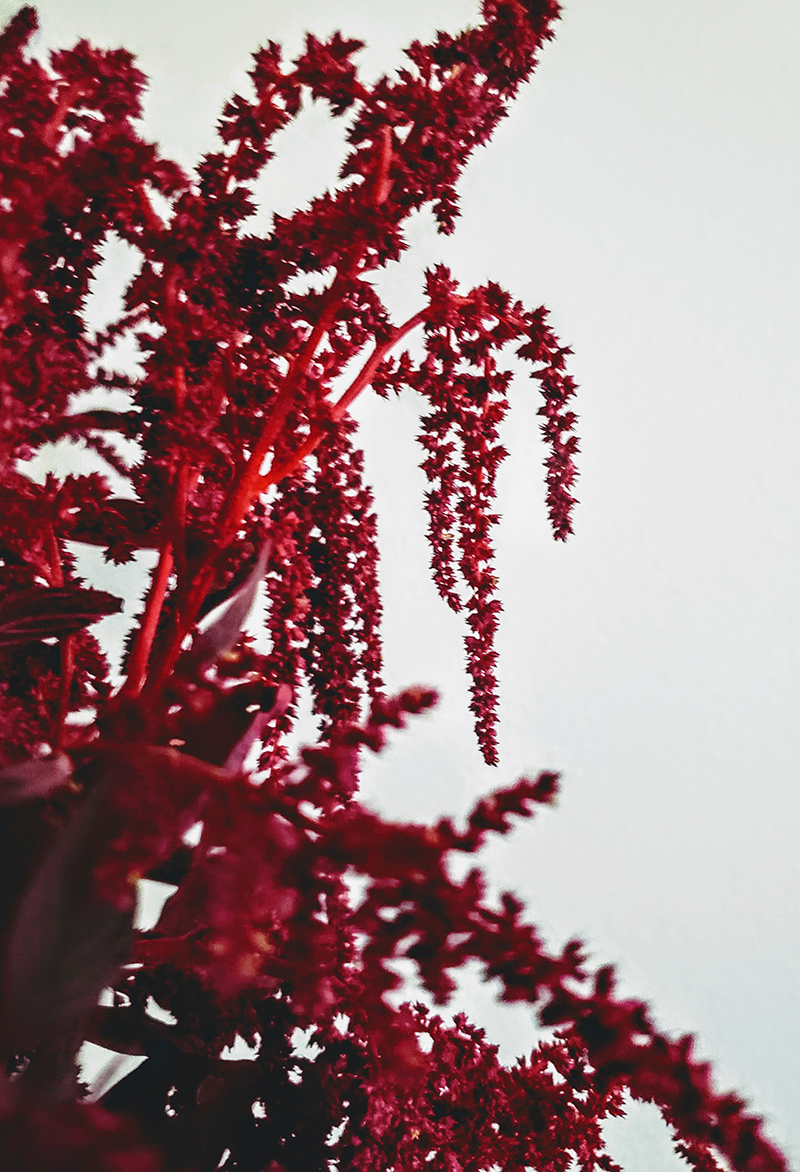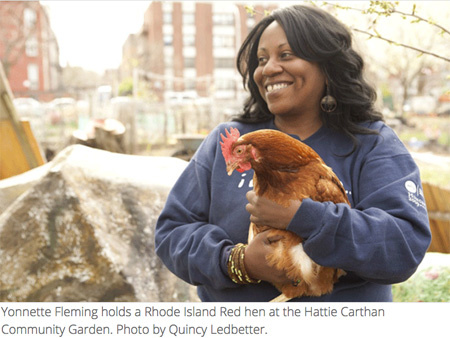 Yonnette Fleming is an urban food justice farmer and lifelong musician who is committed to advancing systems of knowledge which build healthy individuals, families and communities and provide community solutions to the issue of food insecurity, health disparities and social inequities. Fleming has worked to grow food and advance community resilience to food insecurity through intergenerational education and operating food-based ventures in the Bedford-Stuyvesant community since 2003. "Farmer Yon" also teaches a food justice course for adults through Farm School NYC. Fleming's approach reflects the unique needs of the Hattie Carthan community garden's aging population and the need to advance bold, educated leadership in order to address equity, inclusion and resilience in the food system.
---

I've been waiting for this dreamy drippy beauty all season. I've always been obsessed with its sensuous shape and luxurious textures. I've finally grown it for the first time this season -- although mine aren't quite this stunning, I find so much satisfaction in its ruby beauty.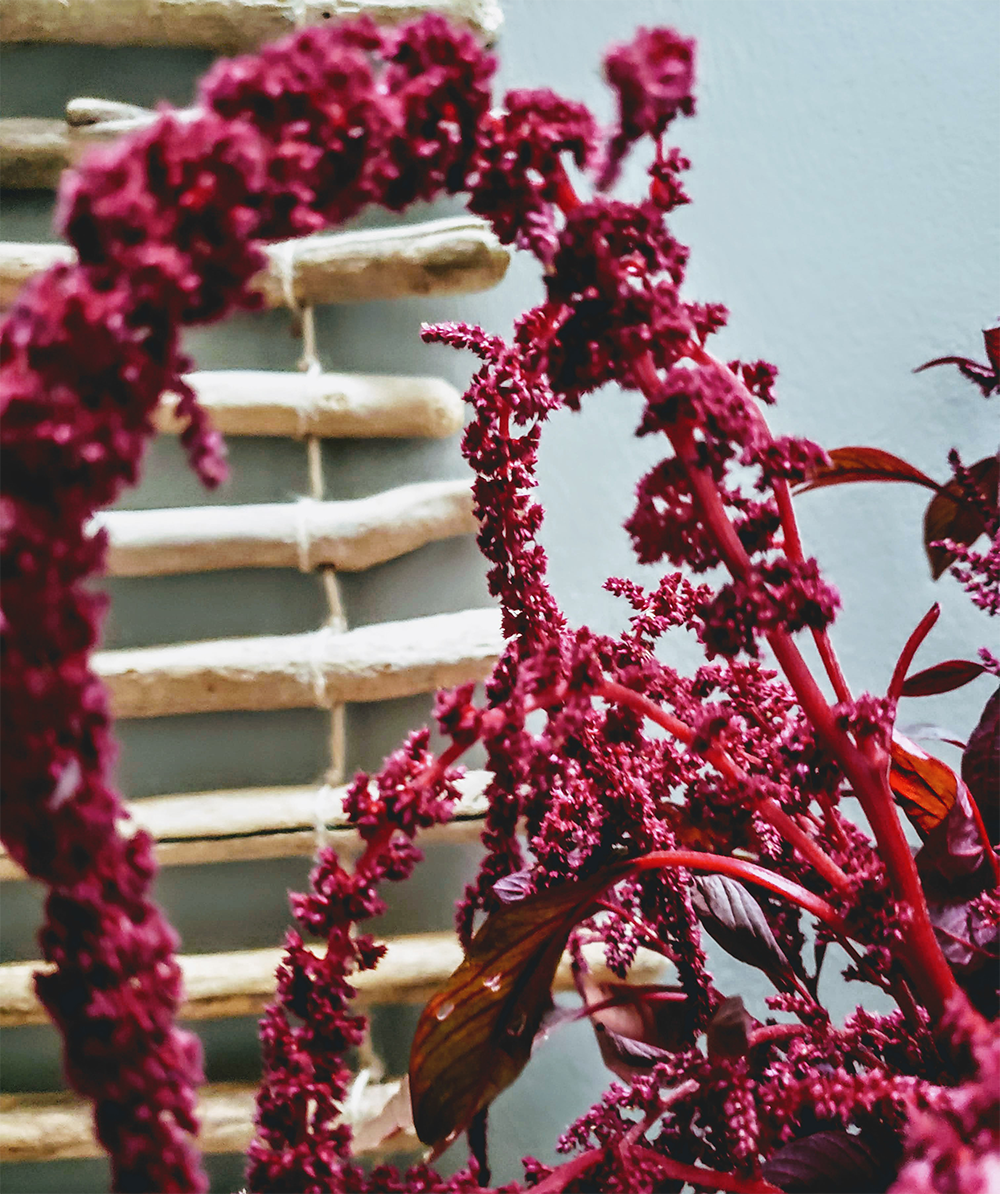 Embrace the languid loveliness of Amaranth. There is such a rich fall feel to them, and can be paired beautifully with other late season blooms to add that beautiful long heaviness to the look of an arrangement. I would even tuck these around a low vessel of fruit for a dramatic still life feel.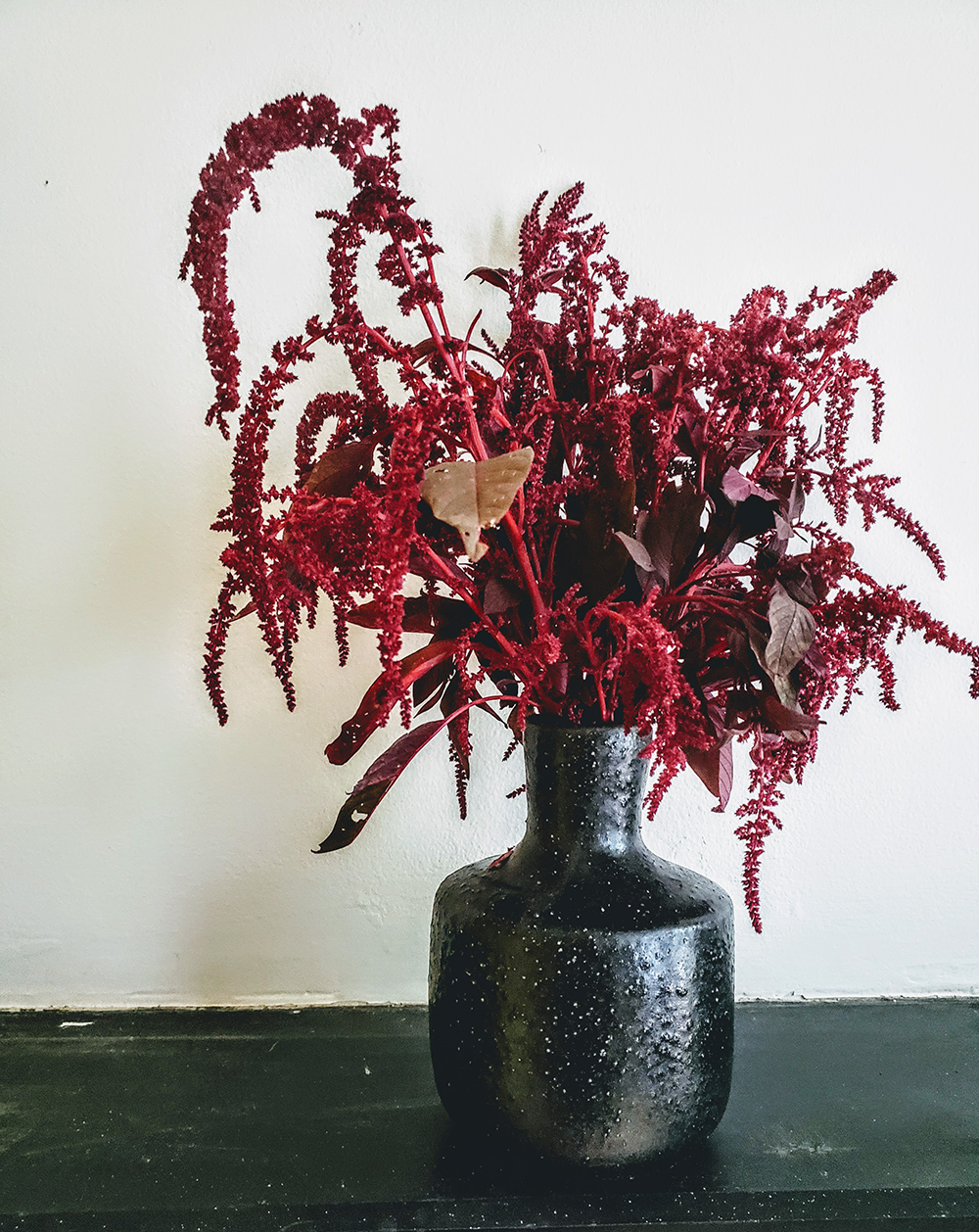 ---
Meet the Collaborators
Emily Pek is founder of Frayed Knot Farm and steward to the land it operates on. Thirty miles east of downtown Cleveland, Emily grows over 50 varieties of annual and perennial flowers, many of which are heirloom seeds on less than an acre. Using hand scale and regenerative farming practices, the farm has transformed from mowed grass and heavy clay soil to a thriving ecologically diverse ecosystem.
---
Jennie Doran is the designer and artist behind Room Service. Her passion for creating engaging, inspiring spaces, paired with her experience in retail design and art direction has situated R/S as one of Ohio's preeminent retail destinations. With a keen eye for detail and composition, her work extends from large scale art installation to interiors, from costume design to art direction and styling.
Leave a comment