Login
Log in if you have an account
Register
Having an account with us will allow you to check out faster in the future, store multiple addresses, view and track your orders in your account, and more.
Create an account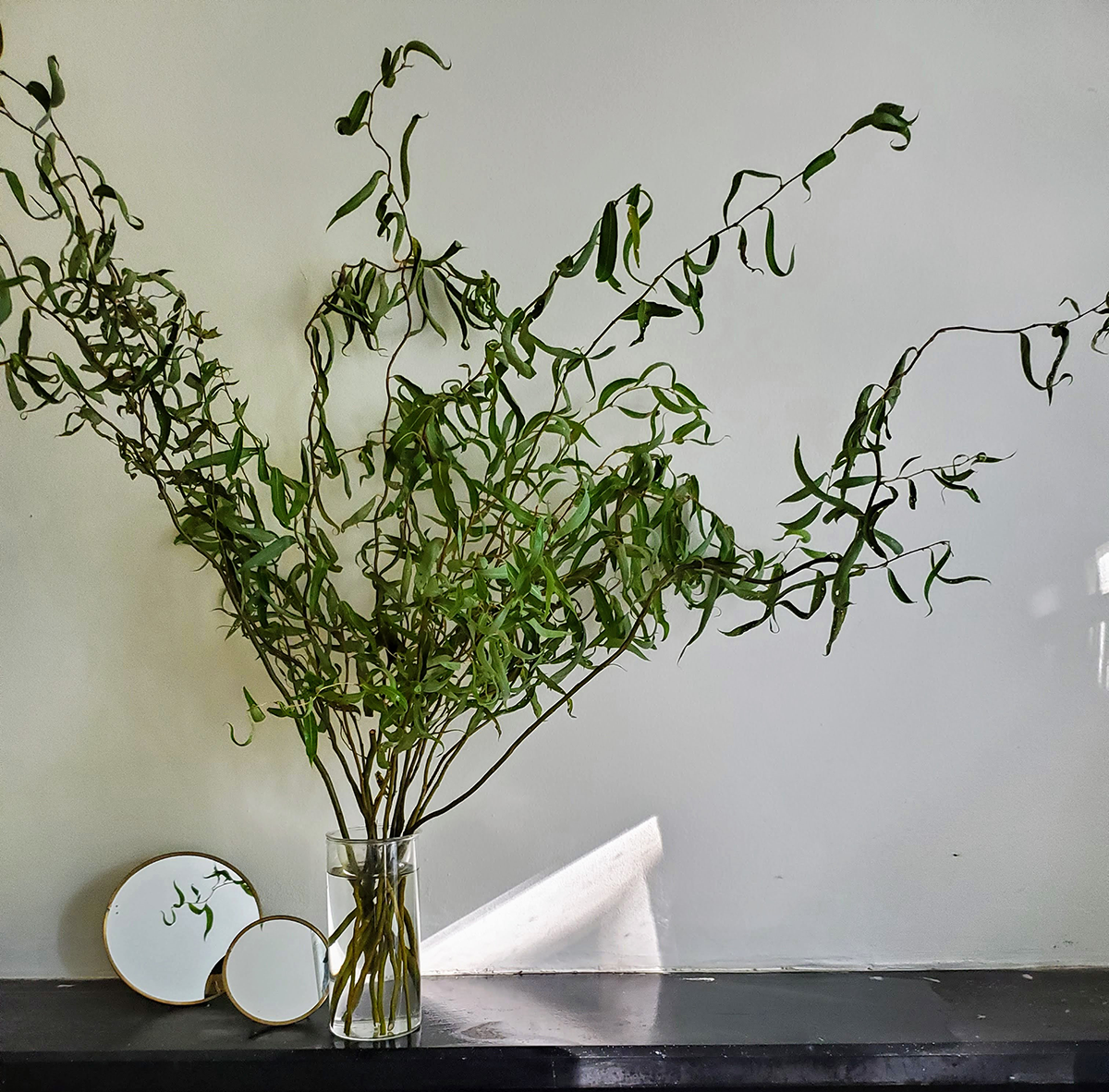 Welcome to our Botanical Diary, following along with the growing season at Frayed Knot Farm.

As new blooms come to life at this Northeast Ohio farmstead, we're sharing information and at-home styling inspiration for each plant.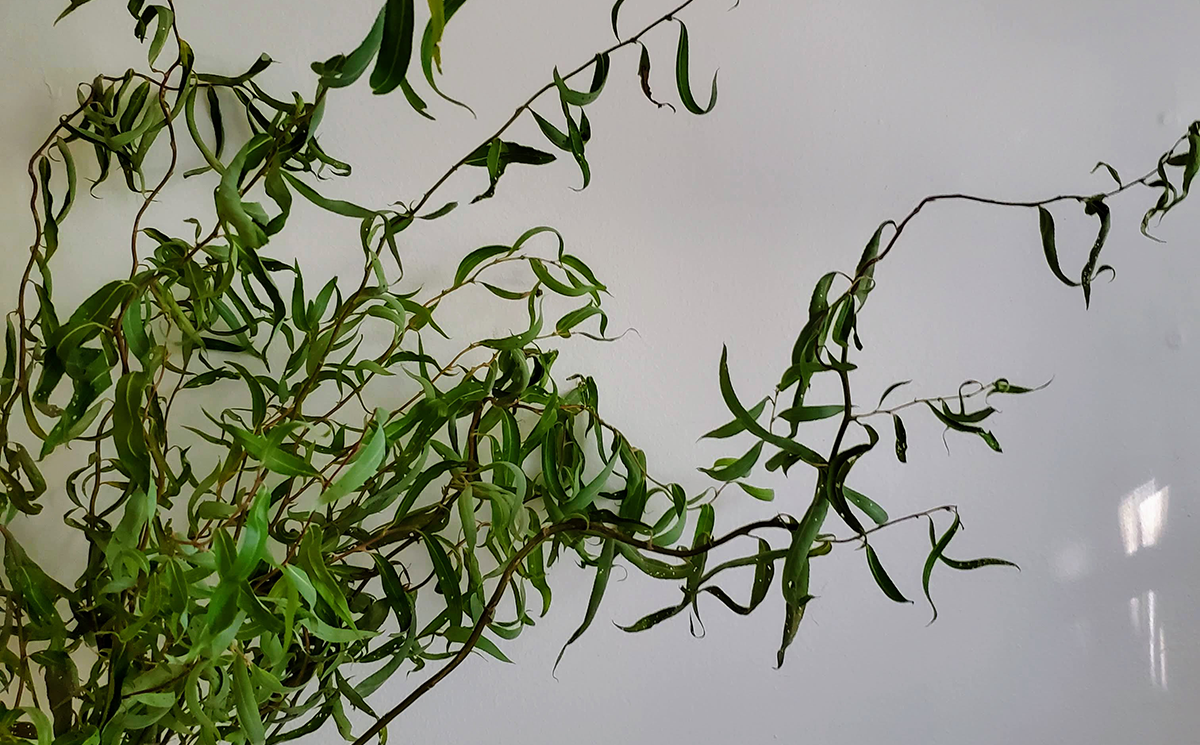 The willows on the farm that I cut from today were planted by my grandparents an estimated 50 years ago. They have weathered many storms, lost many branches and, yet, stood strong. They held dreams of tree houses and were ladders to climb as a kid. Now they provide shade in the heat and beautiful branches to be used in arrangements.
-Em Pek, Frayed Knot Farms
---
Native to Northeastern China, also known as corkscrew willow. The bark has edible uses and can be cooked and made into flour. (Wikipedia, Edible Acres)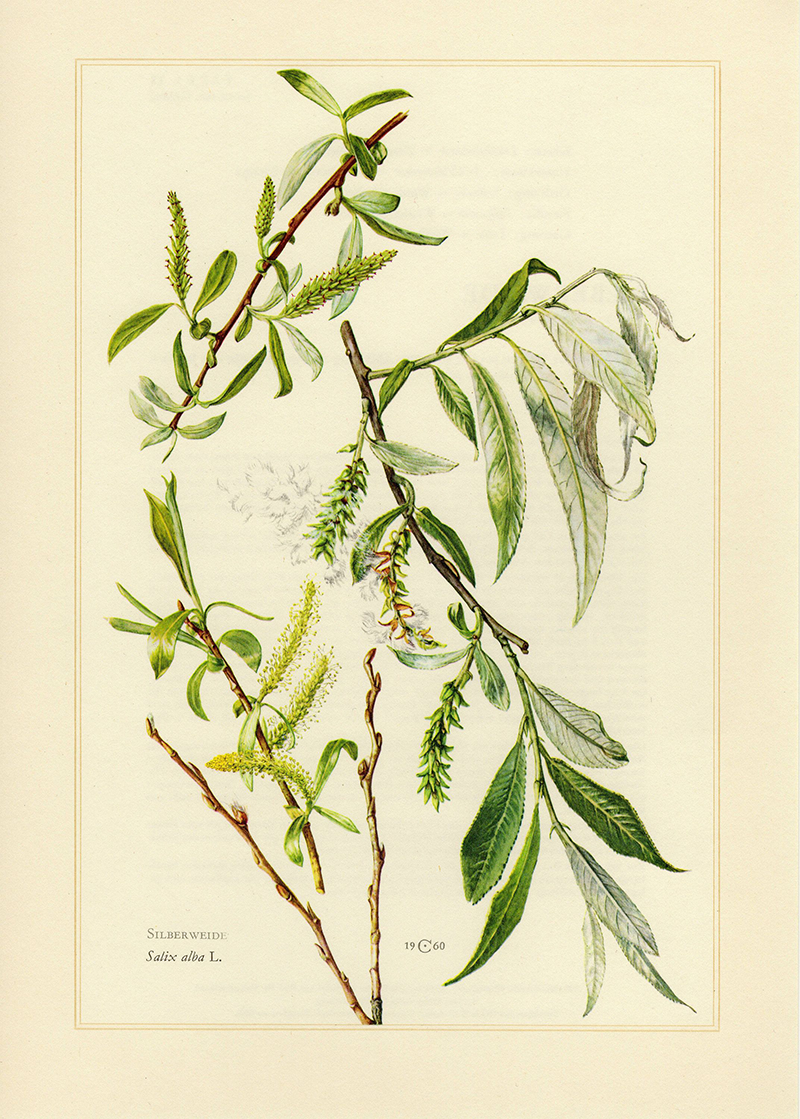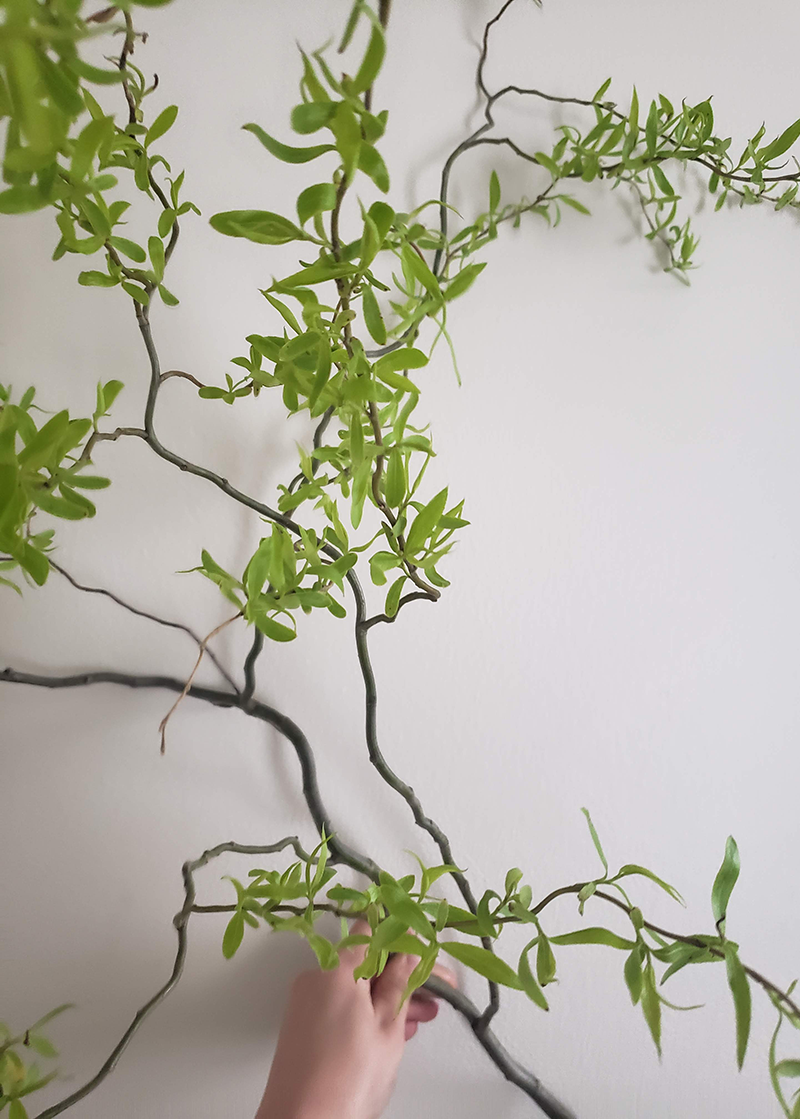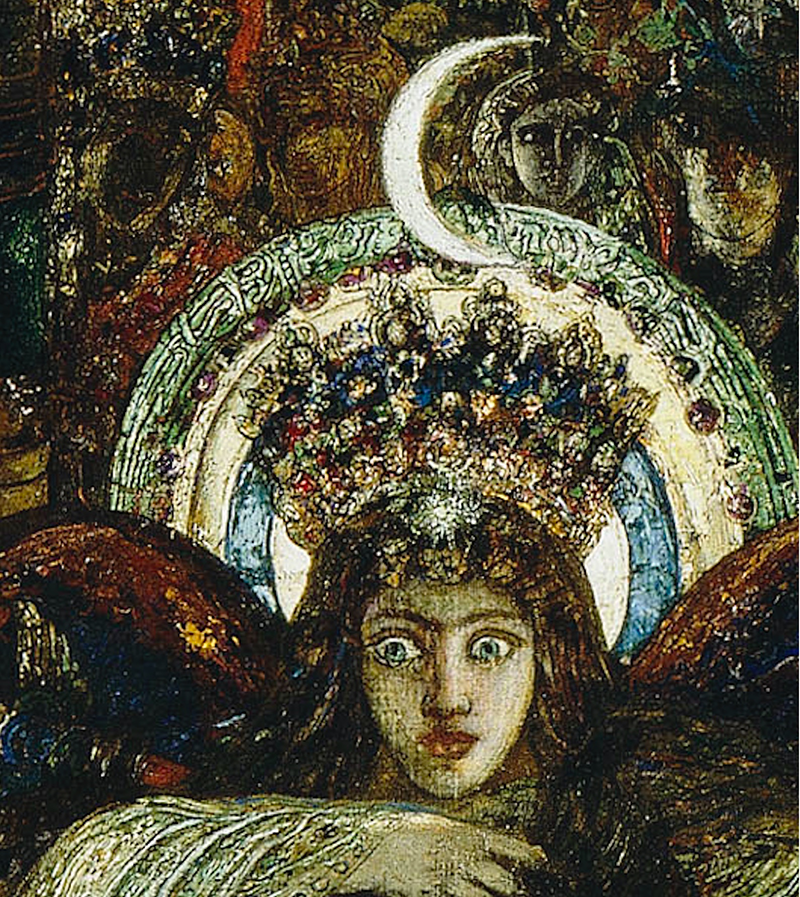 The Greek sorceress Circe is said to have had a riverside cemetery planted with Willow trees dedicated to the Goddess Hecate in honor of her moon magic. The willow is closely associated with the Goddess Hecate in Greek Mythology. She was a goddess of wild places, childbirth and the crossroads, but later became known as the goddess of witches and ghosts. (The Mystic Meanings of Willow Trees)
---

Moving into fall, I love revisiting a botanical that speaks to more than one season with so much sophistication-- I love curly willow fresh, as a light textured, whisper wildness- heavy on structural sexy- I find it a simple and chic showpiece on the mantel with her height and undulating shape. I also love it dried... (and as farmers and gardeners we are both thinking more about that now!) The wild, crone-like shapes she makes, speak to a non-conformative beauty that I adore. From limb to leaf, curly willow is so, so very special.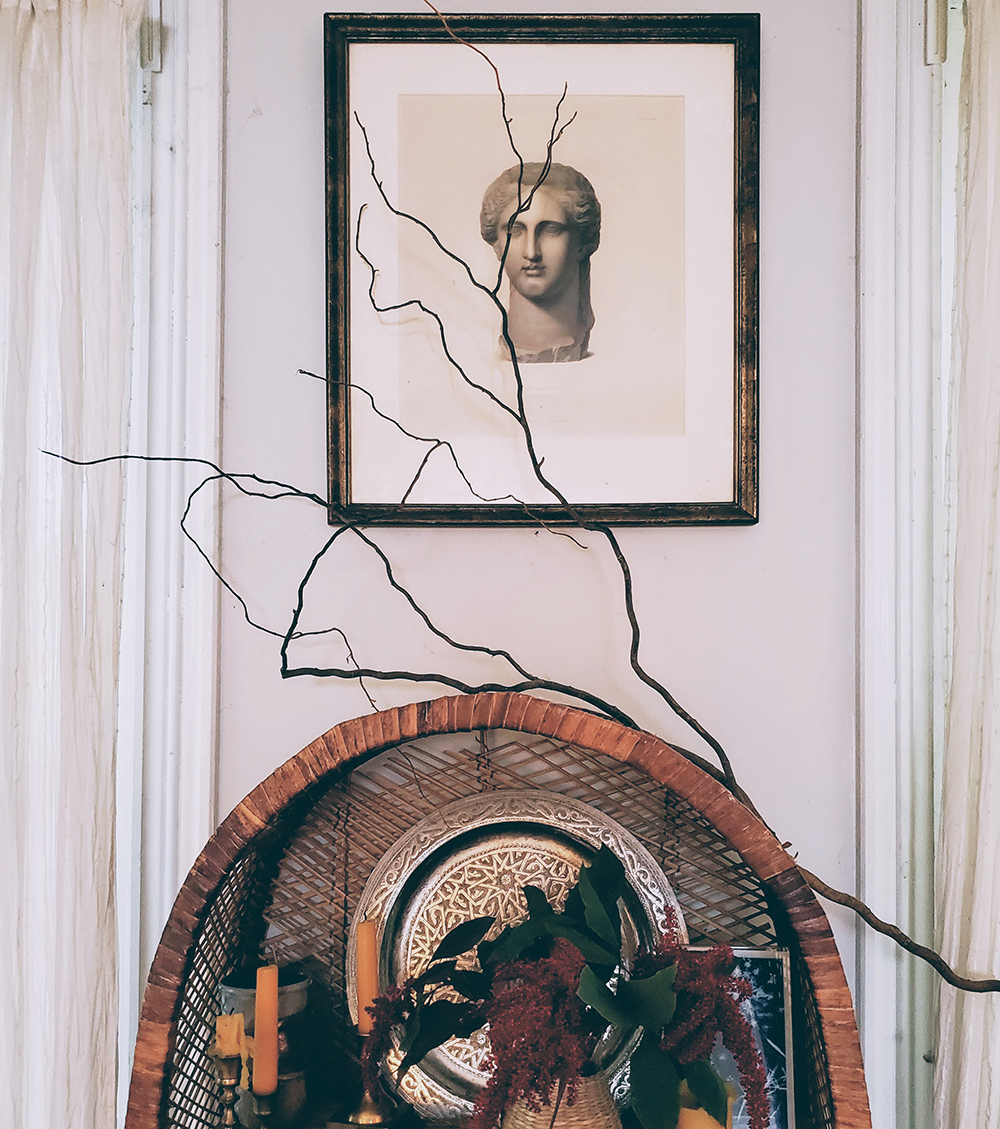 While she also looks beautiful as a gentle structural element in larger floral bouquets- I love to keep the styling of my willow simple- focus in the structure and form of the shape. I will even strip the leaves from the bottom half or so of the branch, to emphasize the form. Here, we re-purpose our bulb vases to add a modern, clean feel to the look.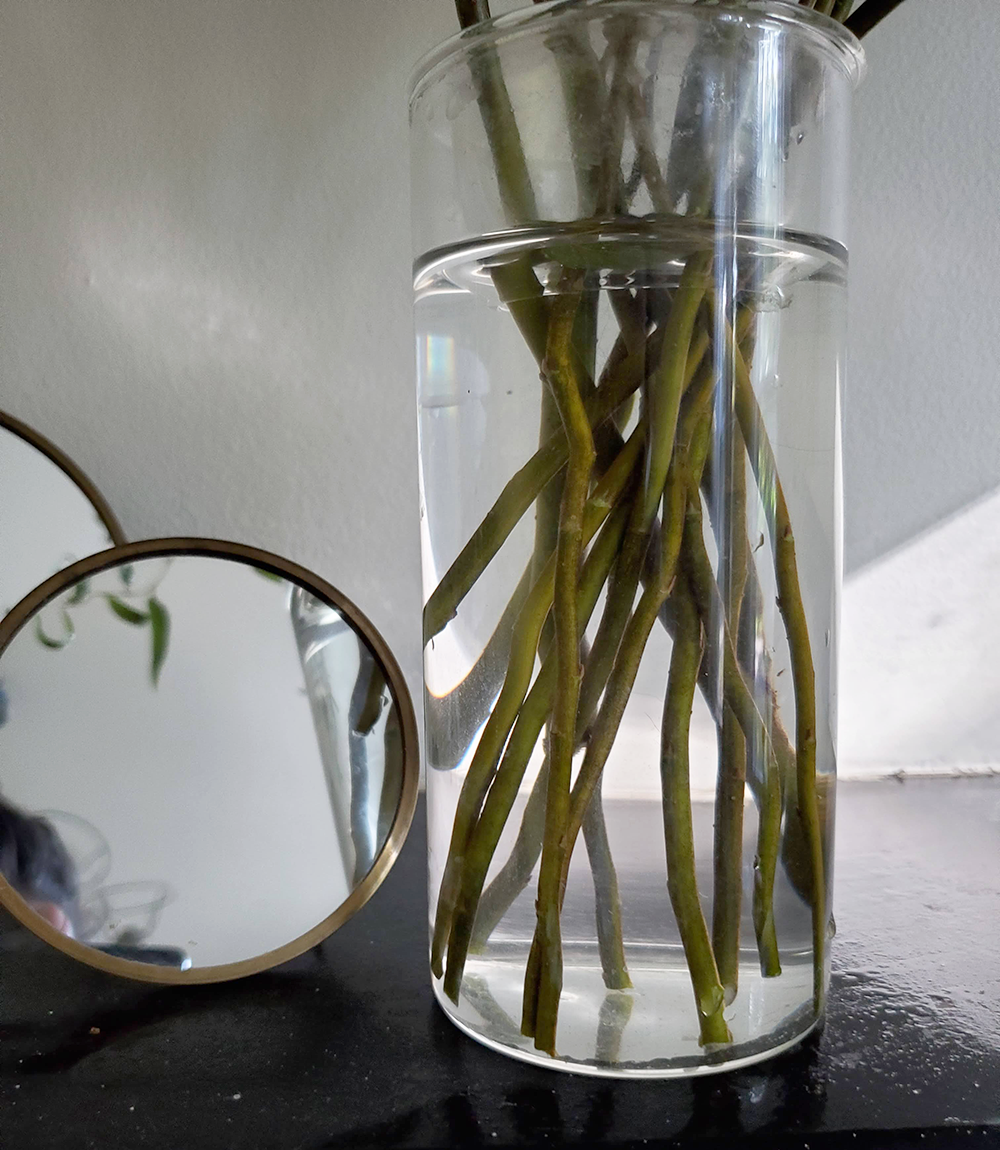 ---
Related products
Meet the Collaborators
Emily Pek is founder of Frayed Knot Farm and steward to the land it operates on. Thirty miles east of downtown Cleveland, Emily grows over 50 varieties of annual and perennial flowers, many of which are heirloom seeds on less than an acre. Using hand scale and regenerative farming practices, the farm has transformed from mowed grass and heavy clay soil to a thriving ecologically diverse ecosystem.
---
Jennie Doran is the designer and artist behind Room Service. Her passion for creating engaging, inspiring spaces, paired with her experience in retail design and art direction has situated R/S as one of Ohio's preeminent retail destinations. With a keen eye for detail and composition, her work extends from large scale art installation to interiors, from costume design to art direction and styling.
Leave a comment