Login
Log in if you have an account
Register
Having an account with us will allow you to check out faster in the future, store multiple addresses, view and track your orders in your account, and more.
Create an account
How to Plan a Garden
11 Mar 2021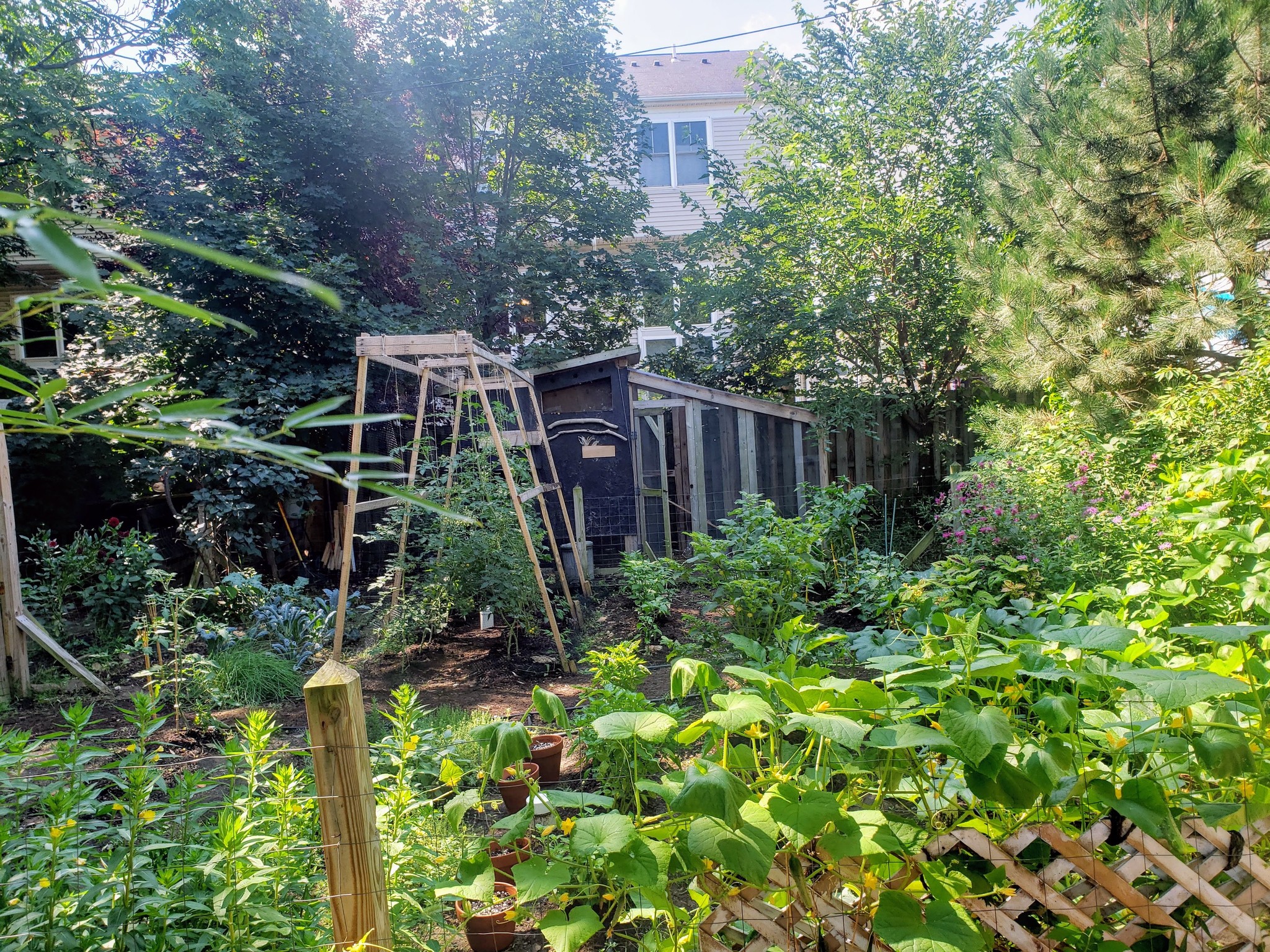 You asked, we answered. If you've been with us for a bit, you know how deeply important our garden, La Luciole, is to us. It's a refuge, a challenge, a meditation practice, and working within it has changed our lives, truly. If you are new here- a very heartfelt welcome! We'll be sharing all of our garden adventures at La Luciole this season- the ups and the absolutely inevitable challenges. This truly is what makes gardening the powerful soul medicine that it is for us- it's ever-shifting. It requires a sense of tuning in that "everyday" life generally hustles past. Gardening causes you to think in cycles and in seasons, abandoning the modern linear mindset that sets people apart from their food and the planet. It's such a remarkable endeavor, and we can't wait to help you get started with this, our garden planning guide. Dig in!
How to Plan a Garden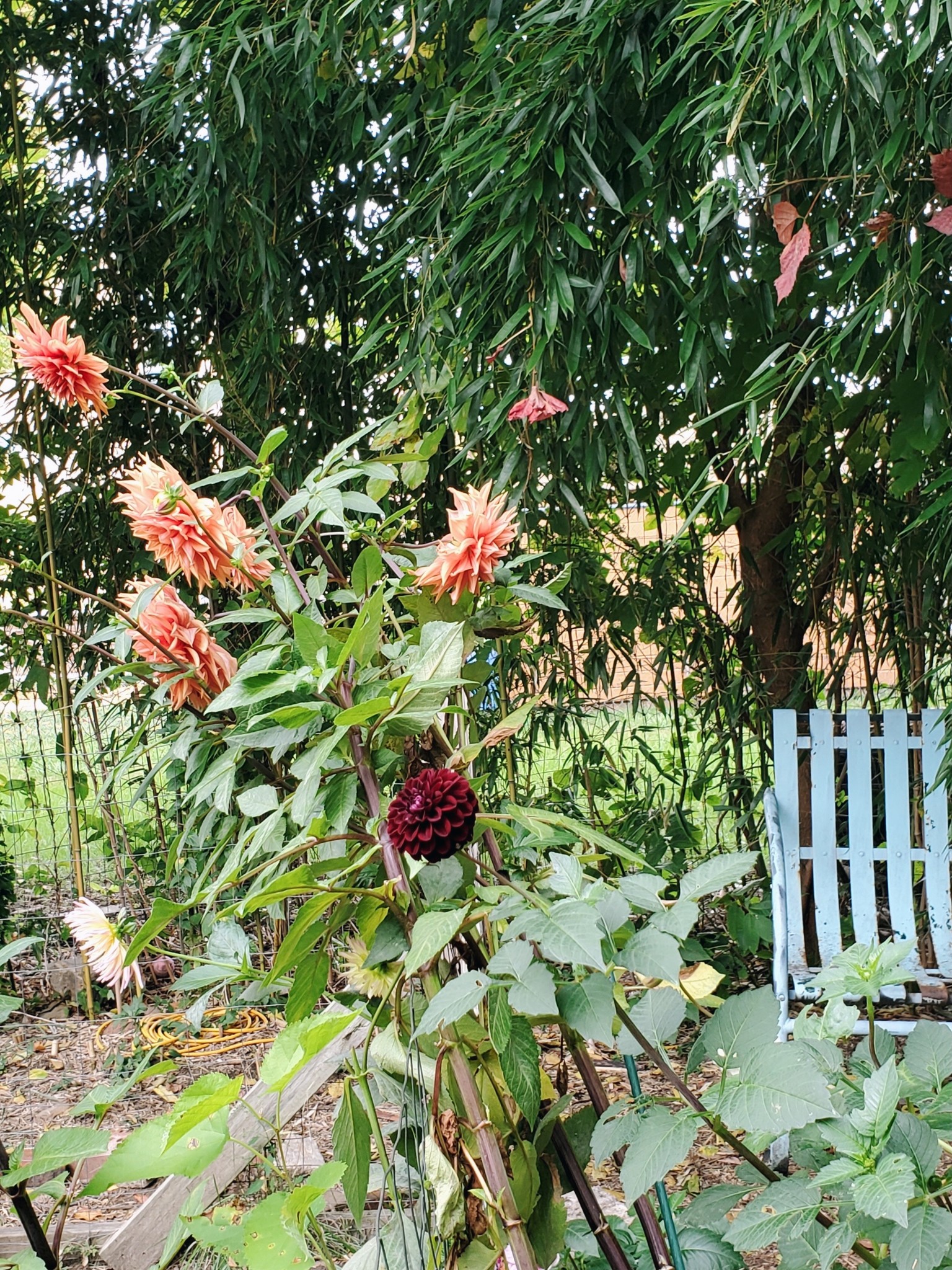 Where to Begin
Don't be daunted! Gardening is truly an endeavor that can (and should!) be experienced by anyone and everyone. It can happen anywhere, in so many ways! We believe it is both a political AND spiritual act. Imagine that! Those big thoughts aside, there are some great first steps to building the garden you dream of. 
First, determine what is important to you in a garden space.
Is it a spot to sit and experience showy, colorful florals? Is it a cut flower garden? Is it fresh herbs and veg to feed the family? A refuge for pollinators? (And it can absolutely be a bit of all of these things, over time, ours is!)
Write those goals down- it will be helpful when you inevitably slide down the seed and plant choosing rabbit hole. 
Next, determine your site.
Are you thinking windowsill? Patio pots? A big ol' patch of the backyard? Raised beds? There are lots of creative ways to grow things, but that being said, there are some big considerations. Light being the most important. Plants grow in all kinds of light, but certain ones do better than others. Here's a tip for when you are looking at seed packets, catalogs, and plant types:
- Full Sun is 6+ hours of direct sunlight
- Part-Sun (or Part-Shade) is 4-6 hours
- Shade is (you guessed it) less than that.
If you're uncertain how much sun an area gets, it's a perfect excuse to just observe. We have made the mistake of overestimating our sun exposure the first few seasons (I'm an optimist...) and our production suffered because of it. Just be honest with how much light your space gets and work from there- setting expectations is a HUGE part of planning a garden! Light has been a challenge for us as trees on our property continue to grow. For instance, veg like tomatoes and peppers need our sunniest sections, whereas lettuces can take some shade (and rather like it when the weather gets hot). There is so much that shifts and changes even day-to-day. Observation, patience, and a generous spirit are your strongest tools as a gardener.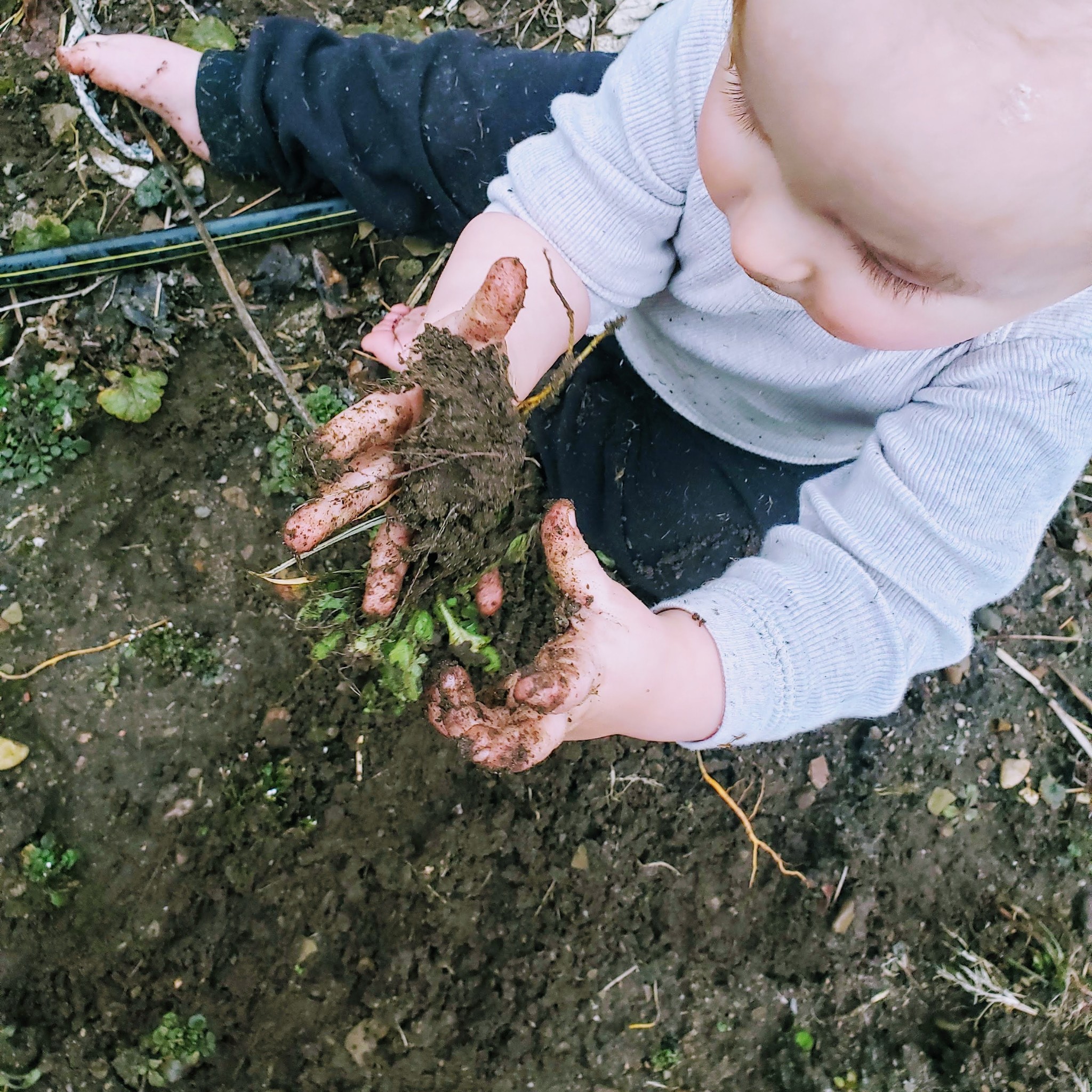 Now, consider your soil.
This quite frankly is the MOST important part of a successful garden. It ALL starts with the soil. Healthy soil means healthy plants. We're tossing this one over to our friends at Rust Belt Riders to really give you the skinny on soil health, amendments, raised beds, and what it all means! Here at La Luciole, we were lucky enough to have our soil get a clean bill of health from a soil test, and have been able to plant directly in the ground- that being said, keeping the soil rich and healthy involves a lot of consideration every year, but we'll get into that later in the season! :)  
Read our Q&A with Nathan Rutz, Director of Soil with Rust Belt Riders, to learn about prepping your soil, using raised beds, and more.
Alright, here's everyone's favorite part- choose your plant varieties! 
Ok, ok. I got a bit ahead of myself, this really starts with good research- I pour over seed catalogs every year to learn all about different varieties of vegetables, herbs, and in the last few seasons, flowers. You can order catalogs for free from every seed company- just pop online! (We'll list all of our sources at the end of the post for you to check out.) Studying up on the different varieties will tell you exactly what each plant requires: spacing between plants (VERY important), days until germination (when they emerge from the soil), days until harvest, when and how deep to plant! It's literally all on the seed packet. :) There are also a lot of considerations on type of seed: organic, non-GMO, heirloom, open-pollinated... it's a lot, and it's ok if it doesn't matter to you yet this go round! But have fun exploring all of the varieties, shapes, colors sizes… this is also when I search for garden inspiration. I love thinking about the color palettes and shapes my plants will form, specifically my flower gardens. 
Annnd, go back to your site plan.
Oooh, you thought that part was over... nope! Now that you have an idea of what varieties you are interested in (and more importantly what will work with your sun exposure) you have to be sure they will fit within your space. Less of a problem of course with pots and planters, but you do want to be sure everyone is going to have enough room to thrive. More plants will not necessarily give you more food- not if they are competing for nutrients and space. Again, be realistic and follow those seed packets. Farmers and biologists trial these things extensively, and knowing what your plants will need off the bat will lead to much more success! We always draw our garden out, to scale, on grid paper- it really helps us get our head around what is going where and how many plants will happily fit within the sections. Color-code, use stickies, whatever works for your flow! This brings us to our next point…
Stay organized!!
Believe me, once August and September hit you won't remember what day you started the tomatoes or the day the lettuces started popping up. I promise. I keep a small monthly planner each garden season and keep diligent notes on plantings, germinations, transplant times, and any major weather happenings. Keep your plant map, it will be huge in planning your locations the following season, and help you think about crop rotation (but again, we'll get to that later in the season...) THIS is where you really learn! There is so much to glean by watching these trends and timings! Your own data is an absolute goldmine, so try to keep track. So grab a new planner (that always feels good anyway, right?) and take down all of your notes as you work through the planning stages. 
So... are you excited?? Overwhelmed? Don't be! We're so here to help. 
Here are some of our favorite seed companies, small local farms and farmers, and others we glean inspiration, knowledge, and support from.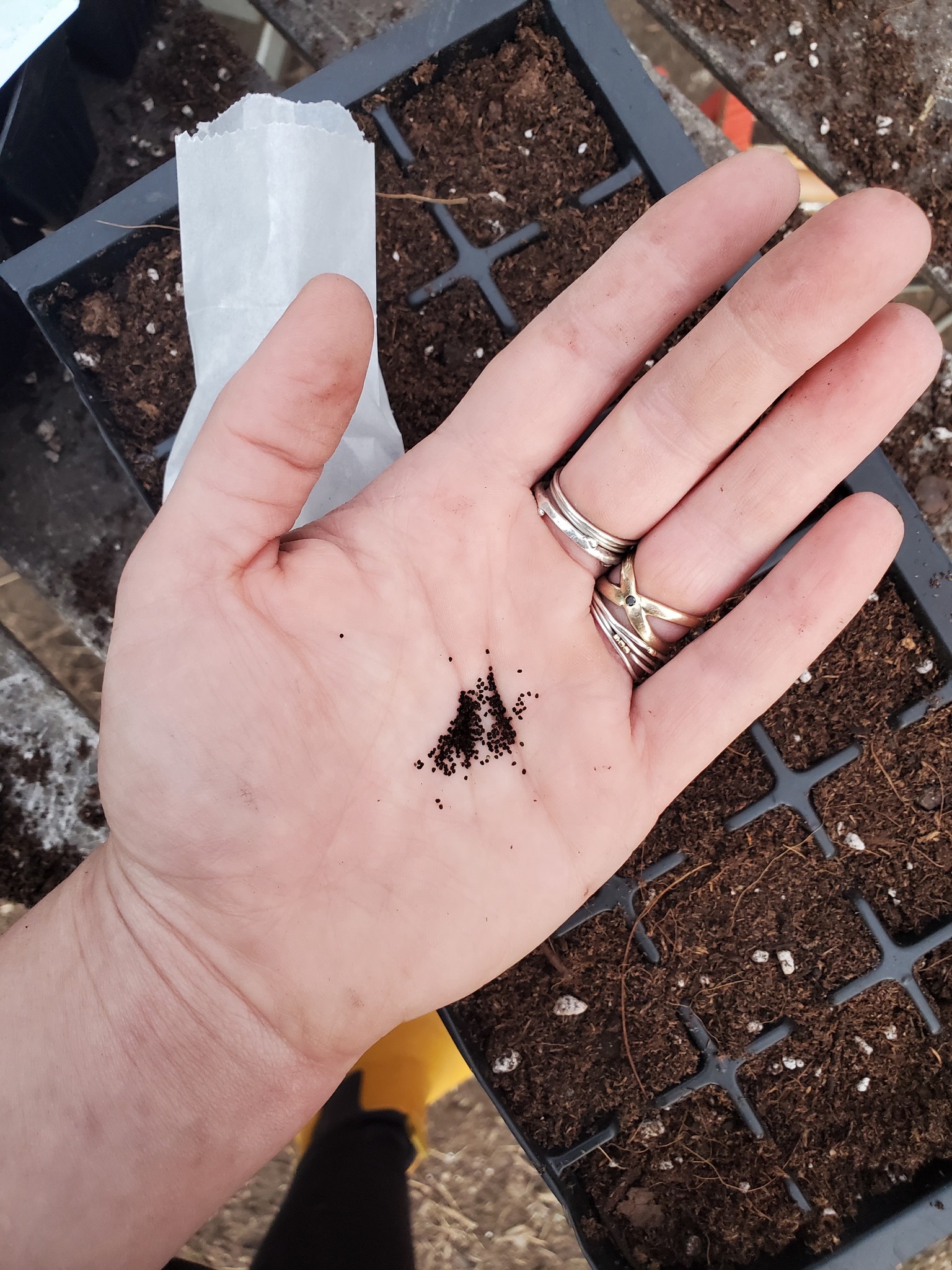 Next up, seed starting!
Stay tuned, so much more to come. In the meantime, have a question on the first planning phases?? Leave a comment below for us and we'll answer it for you!!
Garden Resources
@frayedknotfarm- Em Pek is a friend and remarkable land steward, her florals are simply incredible. We host her bouquet CSA every season! 

@tilth.soil

- THE go-to for all your local soil needs! 

@otherhandfarm-

Kimmie and Jamie, neighbors feeding neighbors from their Cleveland urban farm. Check out their CSA subscriptions! We love these two. 

@floretflower-

 Skagit Valley-based, Erin and Chris at Floret make flower farming look real, real good. Great tips on growing for cut flowers (we also carry their book in the shop!)

@clevelandseedbank

- A remarkable non-profit source for local, non-GMO seed, and all manner of tips on supporting pollinators. Check out their free seed libraries located at various Cleveland library branches!

@bakercreekseeds

- Ohhh, I always order the mega seed catalog from Baker Creek (500 pages!) The sheer volume of varieties here are a joy to discover. 
@johnny_seeds- Tried and true, an enormous collection of all seed types, we use a lot of seeds from Johnny's every season. It's also a particularly great resource for research. 

@hudsonvalleyseedco-

Certified Organic, we use for our cover crop seed.
@seed_savers_exchange- Also a go-to, non-hybrid, non-GMO, certified organic.

@themontydon

- Our be-all-and-end-all for inspiration and tips- Monty and the team at Gardener's World are a beautiful wealth of knowledge (even if they've got UK climate!).
Leave a comment