Login
Log in if you have an account
Register
Having an account with us will allow you to check out faster in the future, store multiple addresses, view and track your orders in your account, and more.
Create an account
Q&A with Megan from The Sunday Collection
11 Jul 2021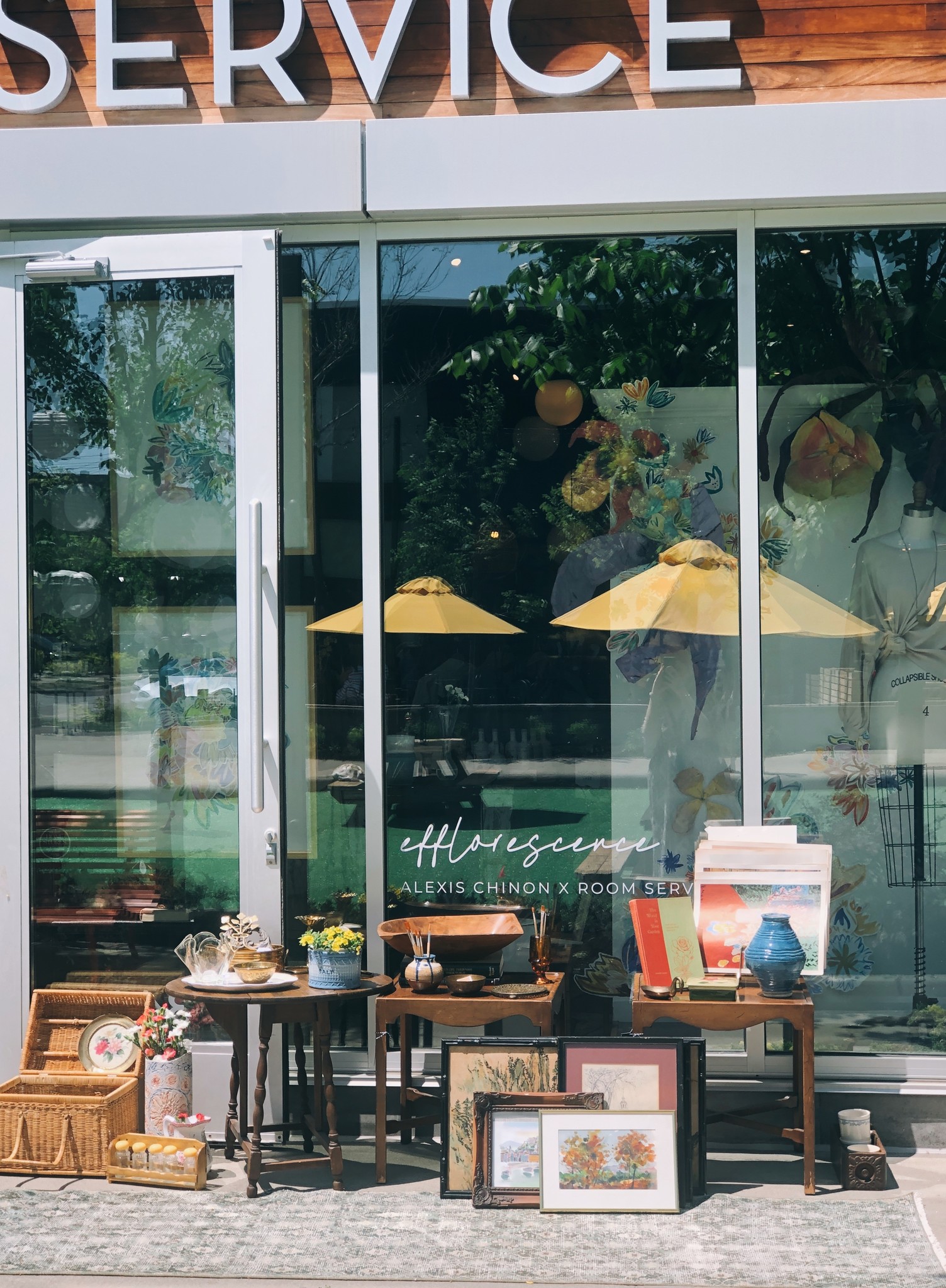 Q & A::
M e g a n  f r o m  
T H E  S U N D A Y  C O L L E C T I O N
What draws you to interiors and objects? 
I was drawn to interiors from the get-go, but it's something I didn't really recognize as design or interiors as the common thread until I was in college. I recall watching TV shows or movies as a little kid JUST to see certain kid character's bedrooms I loved. It grew into decorating my own room over and over again, and asking for things like a new bedspread from PB Teen (my only design resource as a 14-year-old!) for my birthday instead of whatever much cooler things my friends wanted. Then and now, my brain is constantly dissecting any space I'm in and trying to figure out WHY I like how it feels, what elements came together to make that happen…
I'm amazed by how our environments can affect our thoughts and feelings so much. I learned that from a young age - my family moved a lot and many of those homes were "just for now" places, whether living with a relative or another temporary space until we had a house we would settle down in. I was fortunate to always have a home and what I needed, but I did feel a sense of instability and a strong desire to make my own space. I learned the difference between feeling at home or staying somewhere, and the importance of making a space your own, whether it's for five months or five years... and just the overall impact that can have on your daily thoughts and feelings. The terms "interior design" or "decorating" can sound trivial to some, but it's an important and personal process for me.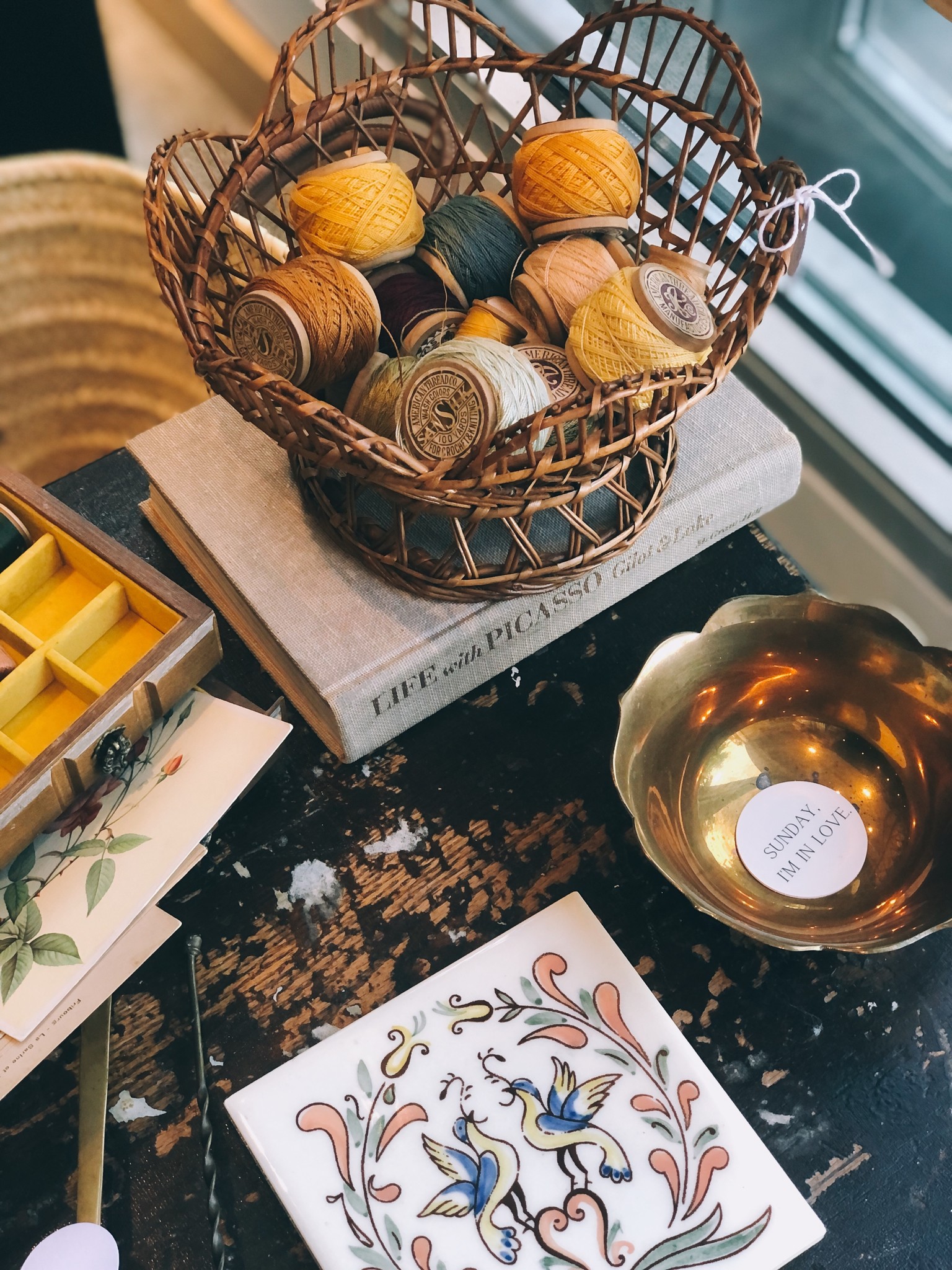 What are you looking for in pieces when you source?
I typically start off very general - looking for anything that catches my eye - and then I go through a few filters before I decide to buy:
1) is it handmade or manufactured? 
2) what material is it made from (almost everything I get is ceramic, wood, brass, stone, etc. ...aka materials that are high quality, wear well, and made to live many lives).
3) where it's from and when, and lastly and most importantly,
4)  is it something I want to take and put in my own home? 
The last question makes or breaks SO many objects I find and helps me from differentiating the trendy pieces vs. what I actually like and want to represent The Sunday Collection. Now and then I break the other rules (especially the first one as it's hard to source purely handmade), but never, ever the last. 
What's your story with The Sunday Collection? Tell me about how this came to be an offering and exploration for you. 
The idea came to me a few years ago when I was working a corporate job, feeling unfulfilled creatively, and disconnected from one of my core interests - interior design. I was trying to think of what I could do to tap into that world, but on a realistic scale (as going back to school was not an option!). The idea actually started out as designing my own pieces of home decor and selling small batches… things like pillow covers (I even took an online pattern-making class!) embroidered napkins (until I realized how time-consuming my amateur needle skills would be), candles, and more. I did all of this dreaming and planning on Sundays, as it was the one day of the week I had time to myself and spent it mostly at home, ah yes... The Sunday Collection! After a few obstacles and calculations of costs to do that and do it well, I hit a wall and needed to recalibrate. During that time, I was at my local thrift shop picking up a few things for my home when I had two ladies separately approach me… one wondering "where I find pretty stuff like that" and the other asking for my opinion on a piece she found because she said she liked my style by eyeing my cart. As a constant self-doubter, those two women made my day. I thought maybe this is the place to start. Hunting for vintage and starting a collection… it's how I shop so much of my own home finds, why not do it for others too? I still have hopes and plans for creating some new pieces - this time around with artists who have much more skill and know-how than myself, but for now, collecting and sharing have connected me to the design space in the way that I was craving!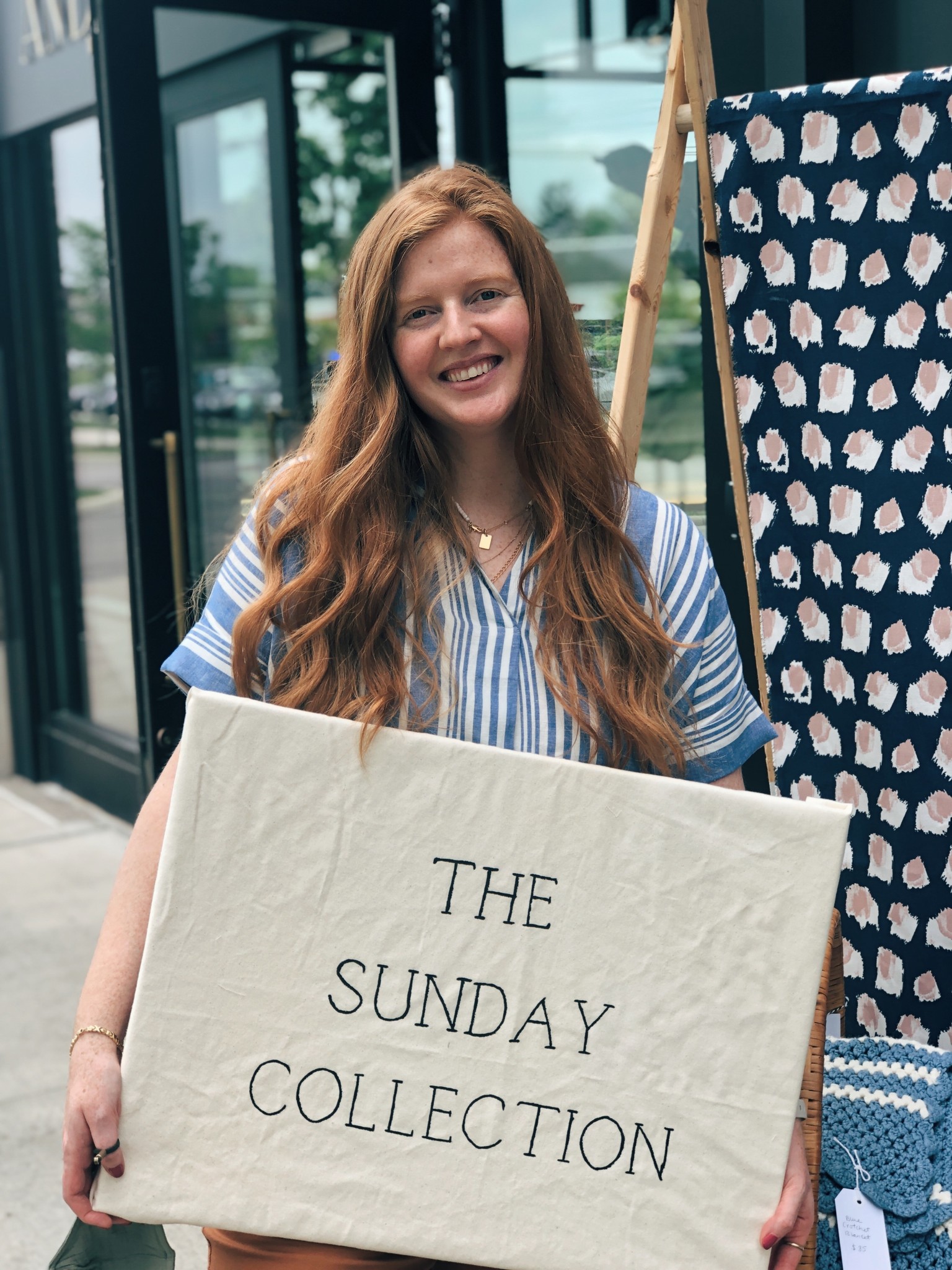 What are your go-to touchpoints when styling with vintage objects?
Mixing the old with the new is one of my starting points when styling a space. When I look at a room and feel like something's missing or it's just blah, typically adding some vintage elements with character and texture can give that space a new atmosphere. Swapping a standard lamp with something found and unexpected, using pretty patterned bowls as little catchalls on surfaces like your coffee table, or using old wooden side tables as plant stands. Your finds don't need to always make a statement, but will certainly help create a layered and more interesting look in your space.
Do you have a favorite piece in your own collection, why do you love it so?
One favorite is a set of three small white plates with a blue floral design, made in England around 100 years ago. When I bought them, the shop owner said that in just two years they would turn 100, making them official antiques! My first-found antiques! That was at a local thrift shop in Chicago, in my then neighborhood, and it was my last Saturday living there before moving to Ohio. I wanted to spend the day walking around the neighborhood and visiting my local shops, something I spent so many Saturdays doing and was going to miss. Those plates are pretty, yes, but they hold a special memory for me of a time and place I loved and that's what makes them invaluable.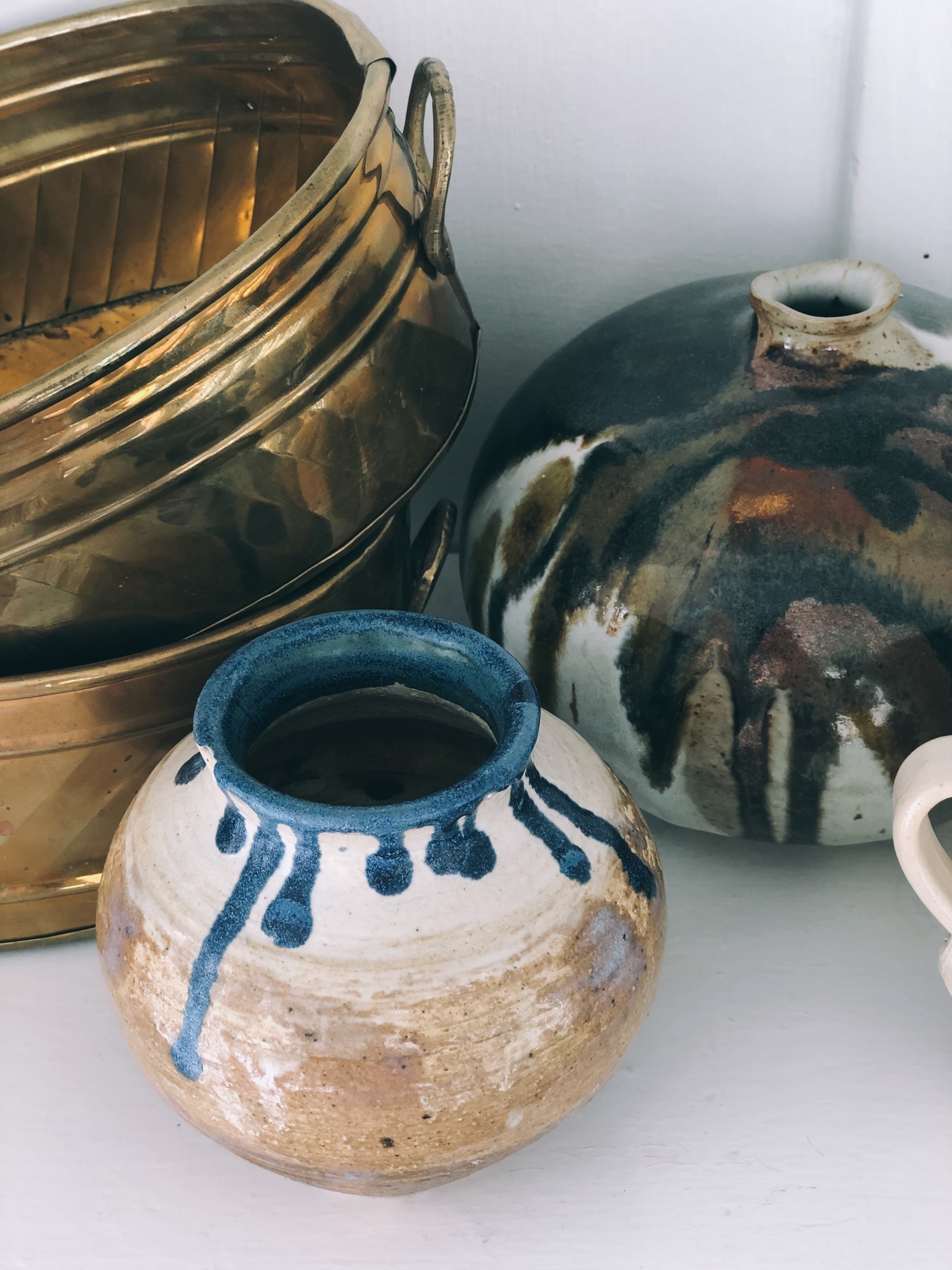 Lightning Round:
Color of the moment for you??
Dusty Pink! It's so millennial, I know… I've never been one to be drawn to pink, but the past few years, and thanks to following so many British interior designers, I am so in love with how dusty pink walls can make a room feel so warm and happy (like
this
kitchen). 
Shape or function of the moment for you??
Checkered floors! They are just beautiful but also don't take themselves too seriously...
(exhibit
one
,
two
,
three
)
Favorite textures or materials??
Ceramics! I took a pottery class in college and have been obsessed since. The feeling of a handmade mug in your hands with your morning coffee/tea… the best. 
Funniest story about finding your treasures??
I put myself in precarious situations often when finding treasures... I have a marble coffee table that weighs about 200 pounds and I made that purchase when living in Chicago, with no car, and was miles away from my apartment. I remember standing outside the thrift shop with my coffee table next to me thinking, "hmm, what now, buddy?" Don't worry… I was able to get a hold of someone eventually to come pick me and my slab of marble up!
Read part II here, where Jennie answers Megan's questions on design!
Leave a comment